Yotsuba 'Enhance a Good Taste for Bread' Butter 100g
Whipped butter taste much softer and have smoother texture than traditional butter. Saltiness and milky aroma perfectly enhance the taste of your bread.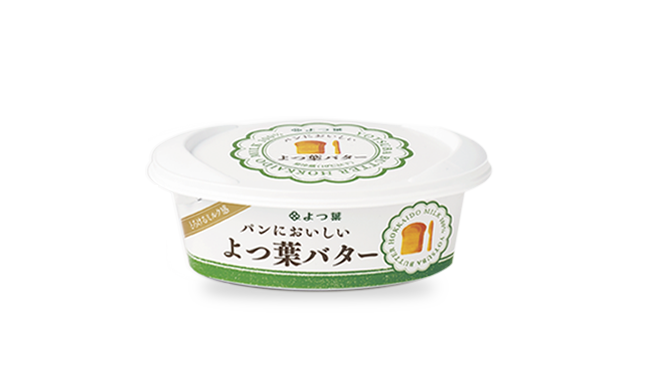 Our butter is made from 100% raw milk from Hokkaido then whipped to give a ' melt in your mouth' texture.
Perfect saltiness and milky aroma immediatley bring out the aroma of your bread taste.
This lovely cup packaging easily delight your dining atmosphere and can easily open when consume or store in refrigerator as it is.
About the product
Weight

100g
Category

Butter
Ingredients

Raw milk (produced in Hokkaido), Salt
Best before

180 days (from Production Date)
Storage Condition

Keep refrigerated (below 10℃)
Nutritional Information
Per 100g
Energy

731kcal
Protein

0.1~1.1g
Fat

80.8g
Carbohydrate

0.1~1.1g
Sodium

620mg
(Salt equivalent

1.6g)